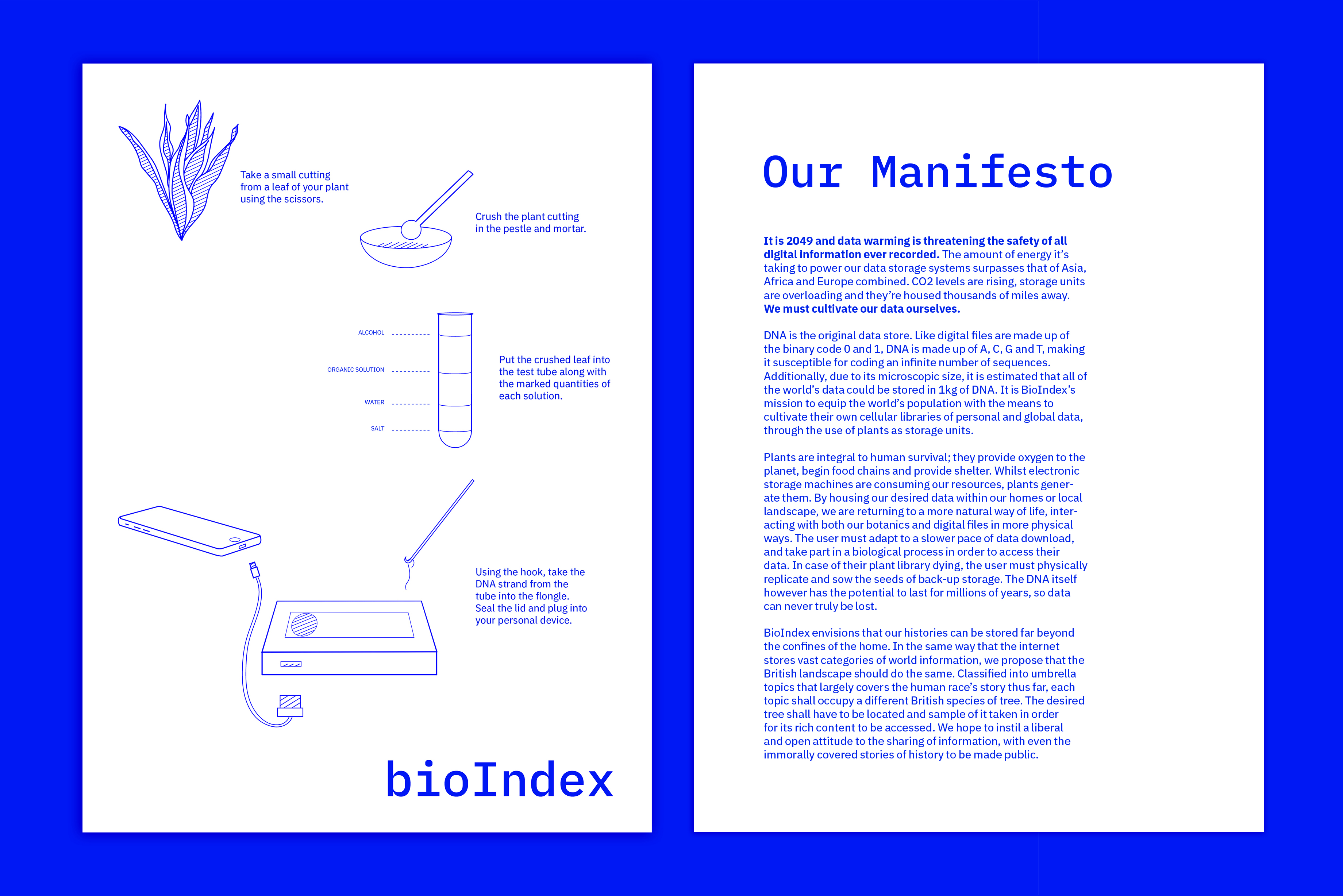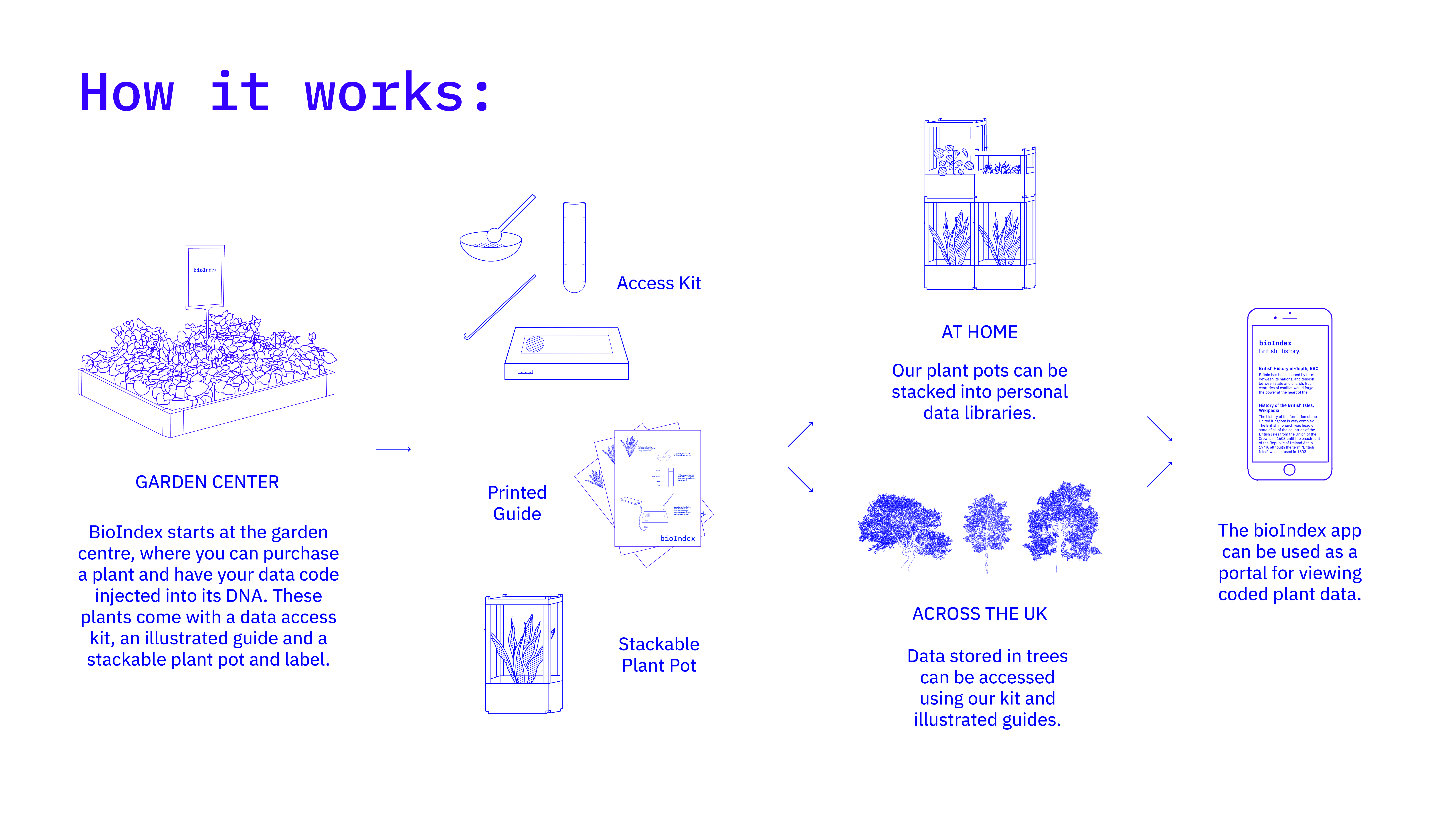 BioIndex is an award-winning collaborative project I worked on with Lydia Millar and Ellannah Sharman. It began in response to a university brief questioning the future of libraries, and was awarded a Creative Conscience Gold Award for service design in 2020.
BioIndex speculates the potential uses of DNA storage technology, which enables data to be stored within plant DNA. The project imagines a service for storing personal data within houseplants and public data within popular tree species across the UK. Its outcomes include an illustrated guide to BioIndex trees, an instuction manual for extracting DNA from plants, and an app design for viewing extracted DNA data. By using BioIndex, we could tackle unsustainable 'data warming', replacing existing data servers, and their immense carbon output, with a clean, abundant plant index.
Design Team: Chloe Hulse, Lydia Millar & Ellannah Sharman.