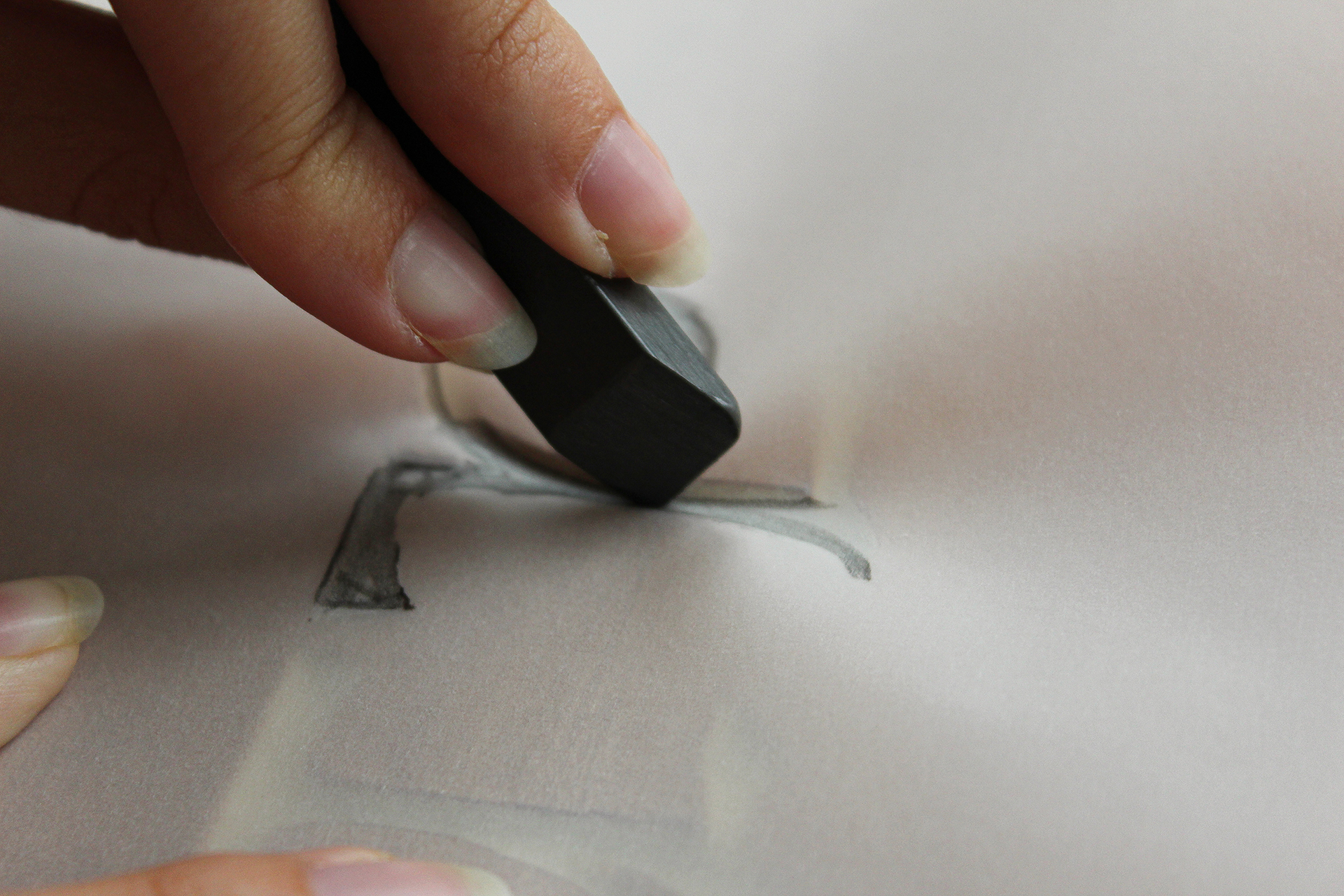 Chisel Type was a contribution to The Storybox Collective's exhibition: William Morris: Wallpaper Man at Kelmscott House, in collaboration with the William Morris Society. The Storybox Collective are a group of artists, designers and writers who are students, teachers and alumni of Kingston University. The collective created work in response to the society's William Morris archive, which was then exhibited at Kelmscott House from Oct. 2020–Apr. 2021.

Chisel Type is a response to Morris's ideas about the preservation of craft; he believed that craftmanship held the key to a sustainable relationship between humans and the natural world. After attempts to learn the craft of lettercutting, which was included on the Heritage Craft Association's 2019 List of Endangered Crafts, it became clear that the craft was difficult to master due to a disparity between its letters and tools. (Lettercutting typefaces are designed around the shape of the pen, yet carved using a chisel.)

Thus, Chisel Type, a custom display typeface, was designed around the shape of a chisel to ease the process of learning lettercutting. It was used to make lettercuttings into wooden tablets, which were then repurposed in a craft workshop with young creatives. The workshop's participants were invited to trace the lettercuttings with chisel-shaped graphite sticks, learning lettercutting while expressing their own ideas about craft. The resulting posters, lettercut tablets and supporting letter-pressed and embossed 'penny pamphlets' were all exhibited at Kelmscott House.