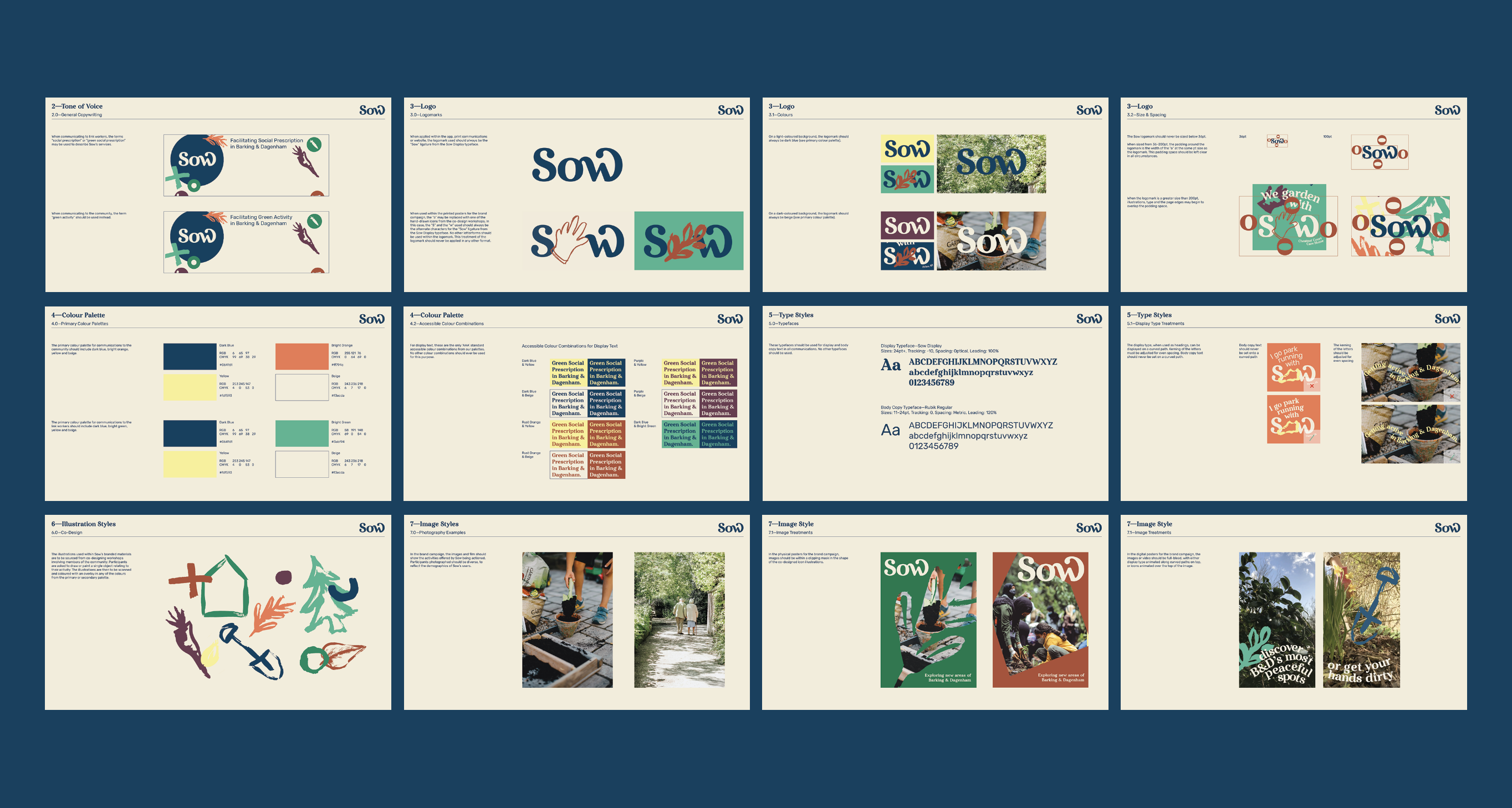 Sow is a proposed service design project for the London borough of Barking and Dagenham, made in collaboration with Lydia Millar and Morwenna Morgan. It aims to provide cost-effective improvements to the health and wellbeing of the community by aiding access to Green Social Prescription – a service currently only accessible via GP surgeries. Using Sow's app or alternative non-tech user journey, members of the community can self-refer to green activities proven to improve their physical and mental health.

I created the custom typeface Sow Display as the display typeface for the Sow brand. Its design draws upon the shapes of plants for its drooping ascenders, round or tapered terminals and sprouting serifs. It is a central part of Sow's visual identity and is often set on curved paths accentuating the brand's plant influence. The illustrations used in the branding were co-designed in workshops with the local community to help give them a vested interest in and ownership over the scheme, and are used throughout the brand's materials. With colours inspired by best-selling garden shed paint shades, the brand aims to feel vibrant, natural and friendly.

Design Team: Chloe Hulse, Lydia Millar & Morwenna Morgan.